Effective: March 8th, 2021
Commitment to Privacy
Welcome to the Quambio community. We wrote this policy because your privacy is a critical aspect of how we think about our business. We want to make sure that you understand the type of information we collect, how it is used and the safeguards we use to protect it. This document explains our policy regarding the collection, use, disclosure and protection of personal information you share with us.
Here are a few of our fundamental privacy principles to start: We collect as little information as possible and do not share or sell personal data. Information you upload may be seen by others depending on your privacy settings. For example, usernames are displayed in leaderboards when you sign up for a challenge. We aggregate certain information about our users in the context of our challenges, but individuals are not identified in the aggregate data that we share with our partners.
Please also read the Terms of Use which sets out the terms governing the use of the Quambio App. Quambio legal address is Rue d'Evole 46, Neuchâtel, 2000, Switzerland.
Information Collection
The type of information that we collect remains as limited as possible, just enough to calculate your positive impact and keep track of it for you.
Information You Give Us
We collect the personally identifiable information you provide to us, currently limited to your email address, username, password and setting preferences such as units preference. We collect information related to your product support requests as well as other feedback you provide. The information may include about your computer hardware, software and the nature of the problem you are experiencing. You have the final decision on whether to proceed with any activity that requests personal information however. If you do not wish to provide information needed for a transaction, we may not be able to complete it for you though.
Information Quambio Collects
We collect location details during the course of our users activities. This information is used to calculate the activity impact and compute the associated reward. The activity location details are not shown in the App, but are available to you upon request. We collect and process location information when you sign up and use Quambio, including day of activity and geolocation at recurring times along the activity.
We collect information from mobile device, which provide us with technical information when you access or use Quambio. This technical information includes device and network information, cookies, log files and analytics information.
Consent
By providing us with your personal information when registering to Quambio or when you obtain or use any of our products or services, you consent to the collection, use by Quambio of your personal information as provided in this Privacy Policy. Your consent includes the retention of personal information that is collected through Quambio, including your personal information that you submit through a registration process, for as long as you are a user of  Quambio products and services, and for a reasonable time thereafter, unless and until you withdraw your consent. Information associated with your account will generally be kept until it is no longer necessary to provide Quambio or until you ask us to delete it or your account is deleted whichever comes first.
Information about you that is no longer necessary and relevant to provide our Services may be de-identified and aggregated with other non-personal data to provide insights which are commercially valuable to Quambio, such as statistics of the use of Quambio. This information will be de-associated with your name and other identifiers.
Security
Quambio is committed to maintaining the security of information under our control. We have taken security measures, consistent with industry practices, to protect your personal information. To try to prevent unauthorized access, maintain data accuracy and ensure correct use of information, we have put in place industry-accepted physical, technical and administrative practices to safeguard and secure the information we collect.
Where we have given you (or where you have chosen) a password which enables you to access certain parts of Quambio, you are responsible for keeping this password confidential. To protect the confidentiality of this category of personal information, you must keep your password confidential and not disclose it to any other person.
Unfortunately, no transmission of information over the internet can be guaranteed to be completely secure. Although we will do our best to protect your personal information, we cannot guarantee the security of any information you transmit to Quambio via your Internet Service Provider, and any transmission is at your own risk. Once we have received your information, we will use strict procedures and security features to ensure its security on our system and to try to prevent unauthorized access. All information you provide to us is stored on our secure servers, based in Europe for European users. We work with Amazon Cloud Services, an industry leading provider in terms of server security.
Managing Your Settings
Quambio offers several features and settings to help you manage your privacy and how you share your activities. The most important is the level of privacy in your privacy settings page. There you can set up the level of publicity of your data. Subject to your privacy settings, your information and content may be publicly accessible.
Adjust Notification and Email Preferences
Quambio offers various ways to manage the notifications you receive. You can choose to stop receiving certain emails and notifications by indicating your preferences Settings or by emailing us at support@quambio.com. You may also unsubscribe by following the instructions contained at the bottom of each type of email.
Updating Account Information
You may correct, amend or update profile or account information that is inaccurate at any time by adjusting that information in your account settings or by contacting us.
Deleting Information and Accounts
You may request that your account is deleted by visiting the user profile settings on Quambio or by emailing us at support@quambio.com.
GDPR Rights
Access and Porting
You can access much of your information by logging into your account. To download a copy of your data contact us via e-mail support@quambio.com
Rectify, Restrict, Limit, Delete
You can delete much of your information by logging into your account. If you are unable to do this, please contact us at support@quambio.com. Quambio will respond to your request within 30 business days.
Complain
If you have provided personal information to Quambio you may ask us to advise you of the scope of information Quambio processes about you. You should wish to raise a concern about our use of your information. Please contact as via e-mail support@quambio.com.
Furthermore, we believe that the individual is invaluable in ensuring that data is complete and accurate. We will provide you with access to personally identifiable information you provide through Quambio for as long as we maintain that information in a readily accessible format. Similarly, we encourage you to correct inaccuracies in the information you submit to us through Quambio. If you believe that Quambio does not have your current personal information, you can update it by visiting the user profile settings on Quambio.
Changes of Privacy Policy
Quambio reserves the right to modify this Privacy Policy at any time. Please review it occasionally. If Quambio makes changes to this Privacy Policy, the updated Privacy Policy will be posted in the Settings section in a timely manner and, if we make material changes, we will provide a prominent notice. If you object to any of the changes to this Privacy Policy, you should stop using the Services and delete your Quambio account.
Language
This Privacy Policy has been prepared in English. Although Quambio may provide one or more translations for your convenience, the English version will control in the case of any conflict or discrepancy.
Contact Us
If you have any questions or suggestions regarding our Privacy Policy, please contacts us at support@quambio.com.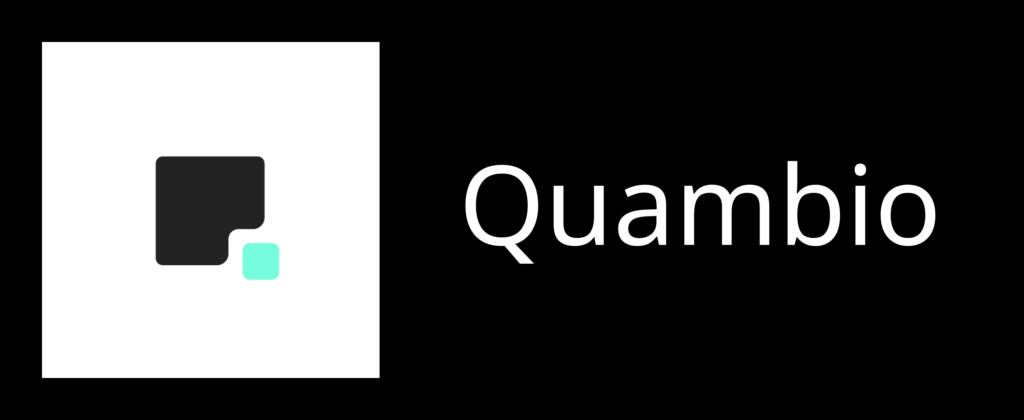 A venture for change, here to help reduce CO2 emissions by encouraging soft mobility.